Hi Everyone,
Covid has flipped a lot of industries forcing companies to instantly pivot or face the market forces that will eventually come to fruition. There are certain industries however that have spawned and accelerated their growth during this tumultuous year. For a while at-home fitness has evaded the technology invasion. However, there is one company that seems to have created the perfect recipe so you can finally escape the Tony Horton torture. Today we will breakdown Peloton (PTON), the company that aims to revolutionize fitness at home.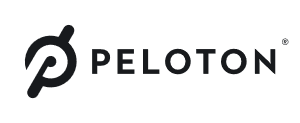 Business Summary:
Peloton is a fitness technology company that uses an interactive software platform to offer an immersive and connected fitness experience. The company merged fitness equipment, the peloton bike, and treadmill, with software and created a community of fitness addicts. Simply put they have the trifecta: equipment, technology, and media.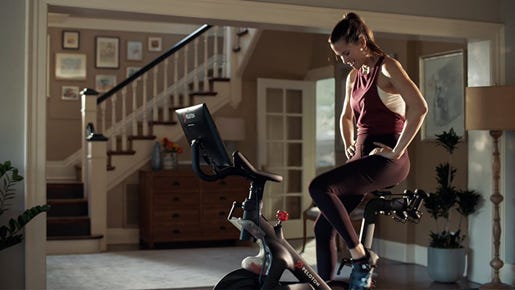 Technology Features:  The company has built a vertically integrated fitness platform securing end-to-end experience. It consists of the following offerings:
Peloton Bike and Bike +: Well-built stationary fitness bike. Their new bike offers a rotating display that allows for floor-based exercises. Resistance on the Bike + also adjusts automatically with the class program. A powerful sound system is also included.

Tread and Tread+: Well-built treadmill with a shock-absorbing rubber belt, touchscreen, and sound system. The new Tread also has floor-based exercise features.

Software platform: Through connected fitness subscriptions members can access classes through connected fitness products, understand their fitness performance, and interact with the greater community at large.

Peloton Digital is an additional feature that has evolved from an app to providing fitness content, specifically non-cycling fitness content. As of 2020 38% of workouts completed are boot camp, strength training, yoga, meditation, and running.

The company produces original high production content and music to create a great consumer experience
The company's mission is to, "use technology and design to connect the world through fitness, empowering people to be the best version of themselves anywhere, anytime."
Industry:
The Global Wellness Institute estimates that the total global spend on wellness is $4.2 trillion. From that spend, global fitness represents around $600 billion. Additionally, 183 million and 62 million people had gym memberships globally and, in the US. It is also estimated that 75 million people used treadmills and 27 million used stationary cycling bikes in 2019. The industry is evolving, and certain trends are emerging that Peloton believes are in their favor.
Increasing focus on health and wellness

Media streaming consumption: global digital music subscribers are around 162 million and digital video subscribers are around 168 million.

Community and shared experiences

Convenience
Market Opportunity:
The total addressable market across the fitness industry, specific to Peloton is estimated at 75 million households globally and 52 million in the US in the long-term. With the current product portfolio, they believe currently 20 million are addressed with 15 million represented in the US. Currently, fiscal year ending 2020 the company has achieved 1M connected fitness subscribers representing a 7% penetrated market share.  
Business Model Landscape:
The company's revenue is primarily generated through the sale of connected fitness products, bike and treadmill, and recurring subscription revenue through live streaming and classes and on-demand exercise classes.
Bike: $1,895 - $2,345

Bike+: $2,495 - $2,945

Tread (2021): $2,495

Tread+: $4,295 - $4,865

Peloton All-Access Membership: $39/mo | (113% YoY)

Peloton Digital Membership: $12.99/mo | (210% YoY) free trial period 90 days
The following customer landscape is created based on product and subscription sales:
1.091 million connected fitness subscribers | CAGR: 107%

Connected fitness subscribers include members who have also paused their subscription up to 3 months and does not include canceled or unpaid subscriptions

Average net monthly connected fitness churn: 0.62%

Average monthly workouts per connected fitness subscription: 17.9 (workout is defined as 50% completion from the instructor)

164 million connected fitness subscription workouts across 12,000 classes | YoY Growth of 215%

Cycling: 64% | Strength: 13% | Floor: 10% | Meditation: 6% | Running: 5% | Outdoor: 2%

95% of connected fitness subscription pay month-to-month

2% of connected fitness subscriptions own both the bike and tread.

Peloton membership base to 3.1 million as 06/30/2020

Member is defined as an individual who has a peloton account through a paid connected fitness subscription or paid peloton digital subscription

>626,000 bikes and treads delivered in the fiscal year 2020

NPS Score: 94
Competitive Strengths (Moats):
The company aims to dominate the entire fitness at home experience. According to the SEC filings, Peloton has the following advantages:
Network Effects: >6,400 members participated in cycling classes across live and on-demand. Members can compete digitally immersing themselves in the class. This brings the feel of group workouts and the more participants the greater the competition, motivation, and sense of community. The opportunity cost of members leaving becomes high.

Brand with Original Content: The company utilizes its studio to deliver original content that can not be replicated by competitors. Their content is diverse including all major fitness categories. Original music is also created, building a content library unmatched by many competitors.

Engaging Fitness Experience: The live fitness experience drives high retention. Connecting with the member is key and understanding what workouts are valued is vital to ensure relative content. On average connected subscribers completed 24.7 monthly workouts in Q4 of 2020.

Vertically Integrated Platform: In house design of products, interactive software, and high production value of fitness and wellness programming. Customer education, purchase and delivery, and service platforms are also internally developed. High touch delivery systems ensure quick set up for customers.

Founder-Led Team: John Foley and his four co-founders, wanted to create an immersive indoor cycling experience. The focus was the member's first approach. As of today, the company also features 33 international experts who are influencers, experts, brand ambassadors, and member advocates. The team offers valuable experience for the customers and strategically for the business.
Competition/Risks:
The company has highlighted certain competitive and operational risks that may affect its performance.
Competition: The company's main competitors are Soulcycle, Nordictrack, Precor, Flywheel Sports, Lululemon, and specifically Life Fitness.

Product Concentration: A significant majority of the revenue is driven by bike sales. The subscriptions are also highly dependent on bike sales. Product lifecycle, competitive price pressures, and a decline in consumer spending could affect performance.

Manufacturing Risk: Both Peloton's own and contract manufacturing facilities are in Taiwan. Impact on suppliers can severely increase costs and high demand increasess can create delivery risk. The company also relies on very limited suppliers.

Delivery Network: Company is expanding its own last-mile team but heavily relies on partners currently to deliver products swiftly to their customers.

Licensing of Music: While building in house music content, the company still relies on license agreements with record companies and artists to use music in their service. Fitness and music are integral components and must come hand in hand.

Product Recall: Brand quality is very important, and any defects can create negative customer experiences. Recently Peloton issued a recall of 30,000 bikes due to pedal breakages and customer injuries.
Team:
The company's founders and executive team are veterans in e-commerce and product development.
John Foley, co-founder, and CEO: Prior, Mr. Foley served as the President of eCommerce at Barnes & Noble, Inc.

William Lynch, President: Prior, Mr. Lynch served as the CEO of Savant Systems, luxury smart home technology, and CEO of Barnes & Noble.

Tom Cortese, co-founder, COO, and Head of Product Development: Prior, Mr. Cortese served as the CEO of Proust.com, a social media, and memory sharing company, and VP of Product Management at Pronto.com.

Yony Feng, co-founder, and CTO: Prior, Mr. Feng was a Senior Platform Engineer at Ticketfly and Software Engineer at Skype. He spent the majority of his career at Cisco Systems as a Software Engineer.
Financial Performance:
The company is trading at $135.62 resulting in a market cap of $38 billion and enterprise value of $36.5 billion.
The company has achieved $1.8 billion in revenue for the fiscal year ending 06/30/2020, a (99%) increase over the $0.9 billion earned in the fiscal year 2019. 80% of the revenue was generated through the sale of products and the rest through subscription plans.  
As of FY 2020 and 2019, the company's net losses were $71.6 million and $195.6 million. Gross Margins for the business as of 06/30/2020 were around ~45.8% and subscription gross margins around ~57.2%.
The company has also generated AEBITDA income of $117 million. More recently they have also maintained a 6.4% AEBITDA in 2020 versus -7.8% in 2019.
The company is expanding rapidly and the Covid crisis has accelerated the at-home fitness trend. With a consistent expansion of subscriptions at a CAGR of 107%, and an increasing expansion of 24 to 35-year old's the company aims to eat up the fitness industry.
Peloton's current market value is 21x its 2020 fiscal revenue and enterprise value at 20x.  
Peloton plans to continue growth through the following strategies:
Product Innovation

International Expansion

Greater Affordability of Products

Digital Expansion

Content Diversification
-Igli
---
You can access and download the detailed report here which will include the summary and a company info-graphic. If you like the content please make sure to share this newsletter, share this post, or subscribe (if you have not already)!