Hi Everyone,
Climate change is front and center with the current elections. One thing is certain, the government will floor the gas pedal regarding investing in clean energy. Over the years, solar energy has reached competitive levels through innovation and subsidies relative to fossil-fuels and is poised to experience rapid growth. There is a demand for technologies and hardware to allow solar projects to become more efficient. Today we will breakdown Array Technologies (ARRY), the company that aims to harness the sun and become a leader in the solar solutions space.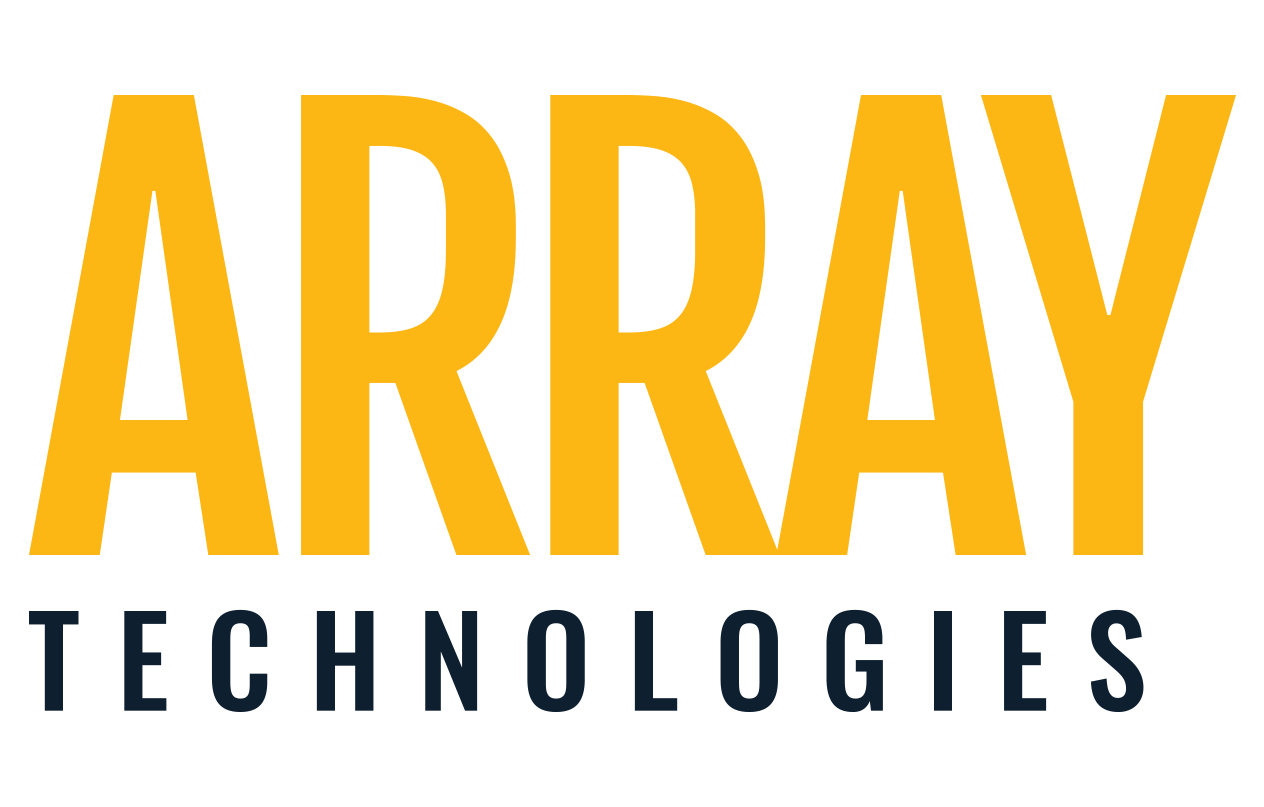 Business Summary:
Array Technologies produces and implements a ground mounting system for utility-scale projects. Their core products are solar tracking systems that move solar panels during the day to efficiently harness light from the sun and ultimately convert it to energy. Trackers are important because they result in greater increases in energy production. A tracker can generate up to 25% more energy and deliver a 22% lower cost of energy. Additionally, a tracker represents about 10-15% of the cost of constructing ground-mounted solar systems for projects. This favorable cost structure has made trackers available in 70% of all ground-mounted solar energy projects.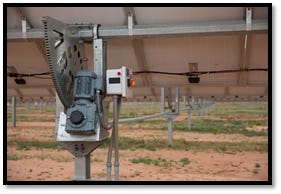 Technology Features:  The tracker is a product composed of steel supports, electric motors, gearboxes, and electronic controllers. The company refers to the tracker as the "DuraTrack" system and complements it with SmarTrack Software.
The tracker uses one electric motor to multiple rows of solar panels

Site design flexibility to adjust to terrain

Minimization of dead space by locating gearbox and drive shafts below solar panels

Automatic stowing in high wind conditions

Software and machine learning capabilities
The company's mission is to, "address the inefficiencies of the energy market by offering smart technology-led solutions based on innovation and customer focus, helping to provide flexibility and de-carbonise the energy system and the environment."
Industry:
Solar energy is the fastest-growing sector in the renewable energy space. Ground-mounted solar systems are growing at a compound rate of 20% and represented 22% of all new generation over one megawatt brought in the grid. The HIS Markit and Federal regulatory bodies estimated annual instillations will maintain a growth of 16% resulting in 19.6 GWs in 2023 from 10.9 GWs in 2019. The drivers accelerating this growth are fundamental pieces for Array.
Regulation requiring certain production of energy sold must be sourced from renewables (solar). Renewable Portfolio Standards are becoming common

12% of total U.S. utility-scale generation from fossil fuel plants will transition to solar energy production

Economic competitiveness of solar versus fossil fuel generation

Electrification of energy in transportation, space heating, and water heating are increasing due to demand requiring new forms of energy production.

Utility-scale battery storage: Storing the energy generated is critical and making it available during the various periods of the day and night makes energy a viable alternative.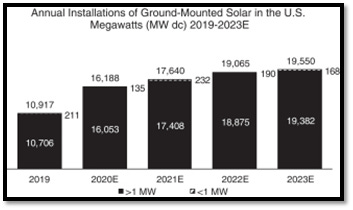 Market Opportunity:
The US tracker market is experiencing rapid growth. The TAM for solar trackers is currently at $9 billion and is estimated to grow to $22.3 billion by 2027. 60% of ground-mounted installations included trackers and in 2019 it will be around 70%. U.S. installations of trackers with more than one megawatt of capacity grew at a CAGR of 35% which is 1.5x greater than all ground-mounted solar systems.  Greater demand for trackers is expanding globally as customers require efficient energy production and low cost of generation and maintenance as well. Excluding China, the installation of trackers for systems with more than one megawatt of capacity grew at a CAGR of 71%.
Business Model Landscape:
The company's revenue is primarily generated from the sale of solar tracking systems and parts. The average contract value and duration for the company was $6 million and three months. 87% of the revenue generated through the sales of solar tracking systems was concentrated in the U.S and 8% in Australia. The rest of the sales were generated from international markets.
The following customer landscape is created by Array due to the demand of its products
Since 01/01/17, 80 customers around the world have installed the solar tracking systems

Average of 18 new customers per year since 2017

Engineering, Procurement, and Construction companies (EPCs) are the largest customers.

Construct solar projects for large solar developers, independent power producers and utilities.

EPCs usually contract for multiple projects at a time with different owners

One EPC customer represented 17% of sales and the trackers they purchased were used in 15 different solar projects with five different owners

Blattner Energy Inc. (EPC) and EDF Renewables (independent power producer) together represented 29% of revenue in 2019
Competitive Strengths (Moats):
The company is a leader in the ground-mounting systems for solar projects. According to the S-1 filings, Array has the following advantages:
Experienced engineering team: 30% of the team are engineers with software, electronics, material science, structural mechanic, and civil engineering backgrounds. This has resulted in three generations of trackers.

Intellectual property: The company's core patent involves a linked-row, rotating gear drive tracker, and six additional patents for technologies covering clamps/brackets, and torque limiters. The patents are set to expire in 2030 and 2037.

Low cost of ownership with high reliability:  Projects using the tracker system achieved a 6.7% lower LCOE and 31% lower operations and maintenance cost than projects that used competing single-row control architectures. The independent verification adds brand trust attracting and retaining customers.

Solar panel technology-agnostic: Currently all solar panels require mounting systems, and any form of solar panel can be attached. The manufacturer's risk of solar panels or technology change does not impact the company.

Scalable manufacturing with low capital intensity: The company's primary manufacturing facility is in New Mexico. 80% of the cost of goods is associated with purchased parts like motors, gearboxes, etc, and the rest is labor to assemble and create the parts of the mounting system. Minimal capital with an optimal assembly-focused manufacturing model that generates cash flow is currently there.
Competition/Risks:
The company has highlighted certain competitive and operational risks that may affect its performance.
Competition: The company's main competitors regarding its principal tracker are NEXtracker Inc, PV Hardware, and Arctech Solar. The main areas of competition are product performance, the total cost of ownership, and reliability of the product

ITC Stepdown Incentives: The investment tax credit for solar is a driving force for customers' behaviors. Originally the rate is 30% but is expected to drop as little as 10% by 2022. While solar is cost-competitive with conventional forms, the changes in the incentive program spark periodic downturns and customer loss. These incentives also apply to the company as well which will impact EBITDA.

Customer Concentration: Top two customers composed 1/3 of the company's revenue and the top five customers constituted 50% of the revenue in 2019. Additionally, some of the limited ECP customers have multiple projects, and any loss can create substantial revenue loss. The company must continue to gain customers and reduce revenue concentration.

Alternative Energy Source causing a deep drop in electricity: Decreases in the price of electricity can negatively impact the owners of solar projects. This can lower demand as projects turn out to lose profits. Additionally, technology developments can introduce new competitors at a lower cost or alternative sources of energy that produce cheaper electricity.

Manufacturing Facility and Tariffs: The mounting system contains components made from steel which recently have experienced political tariffs from the US. This can impact margins and hinder the demand for solar projects. Additionally, the company has one large facility ~43,000 square feet. Any damages to the facility would halt the company's operations immediately.
Team:
The company's founders and executive team are veterans in leading large organizations with various roles in energy and strong backgrounds as engineers.
Jim Fusaro, CEO: Prior Mr. Fusaro served as senior executive for Amkor Technology, Honeywell aerospace, and Avent.

Jeff Krantz, CCO: Responsible for building and scaling Array's sales/marketing initiatives. Prior Mr. Krantz served as VP of Sales in SMA North America, a leader in solar inverters.

Lucas Creasy, Chief Technology Officer: Responsible for product design, development, and engineering experience. Prior, Mr. Creasy worked as VP of Engineering at Local Motors.

Brad Forth, Director Chairman: Energy veteran and senior advisor to Oaktree's GFI Energy Group since 2016.

ATI Investment Parent, an entity controlled by Oaktree Capital will own most of the Array's stock (~60%) and executives/directors will maintain 22% ownership.
Financial Performance:
The company is trading at $38.50 resulting in a market cap of $4.8 billion. The company raised on its IPO debut $1 billion by selling 47 million shares at a price of $22.
The company has achieved $647 million in revenue for fiscal year ending 12/31/2019, a 123% increase over the $291 million earned in fiscal year 2018. More recently the company earned $552 million in revenue for six months ended 06/30/2020, a 145% increase over $225 million earned in the same timeframe 2019.
Total megawatts delivered, which highlights sales performance and product acceptance, has also increased 132% in the last six months driven more recently by large customers trying to take advantage of the investment tax credit. Deliveries are being taken ahead of build schedules.
As of September 30, 2020, the company had $703 million of executed contracts and awarded orders for tracker systems with anticipated shipment dates in 2020 and 2021, representing a 31% increase relative to the same date last year.
As of FY 2019 and 2018, the company earned a net income of $39.7 million and a net loss of $60 million. Gross Margins for the business as of 06/30/2020 was around ~25%.
The company has also generated AEBITDA income of $121 million resulting in an AEBITDA margin of ~18.6%.
Array's current market value is 7.4x its 2019 fiscal revenue. 
Array plans to continue growth through the following strategies:
Core product Innovation – currently building the next generation of DuraTrack systems

Growing International Business – international market for ground-mounting systems is 4x larger than the U.S. market

New Revenue stream in existing installed base – software, services related to trackers, and preventative maintenance

Expanding into related products and services in adjacent markets – acquisitions or development of new products
-Igli
---
You can access and download the detailed report here which will include the summary and a company info-graphic. If you like the content please make sure to share this newsletter, share this post, or subscribe (if you have not already)!